Standup Paddle Boarding
Aug 17, 2017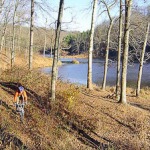 6:00 pm
Limited availability. First come, first served. Ages 12 and up. Bring water and prepare to get wet.
All courses are introductory, 1.5 hours long and meant to get you familiar with the parts, safety concerns and paddling techniques of a kayak or SUP.
Nature Center Hours: Thu/Sat/Sun 1:00-4:00 pm
Hungry Hummingbirds: Thu/Sat/Sun 1:00-3:00 pm
Hand-feed ruby-throated hummingbirds at the nature center.
Cost: Free Event / Equip Provided
Contact
27331 State Route 278
McArthur, Ohio 45651
Phone: 740-596-3030
Interest Tags
Outdoor Activity, Family Oriented, Special Interest,
Nearby Activities and Attractions